Modest Wedding Dresses & Boy Tuxes
High Quality Modest Wedding Dresses made custom for Your size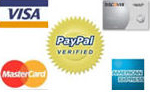 Ever wonder why it is so hard to find a modest wedding dress. Do all wedding dresses need to show off more than you would on a normal way. Modest wedding dresses are hard to come by and many wedding dress shops really scoff when you even ask for something with sleeves. Maybe it is a winter wedding or maybe it is nice to not show off everything before the wedding night.
We have seen this after seeing many brides trying to find the perfect wedding dress that makes them feel beautiful and the way they want to be seen and not the way the wedding designers think that everyone wants to look. Now we have given them an option. This website provides custom wedding dresses to the public at wholesale prices. Give us your measurements and 3 weeks and we will have a dress made to order at your doorstep.
Some of Happy Customers and Partners
In the unlikely event that the dress is not as planned. We have a Guarantee for all our customers. It states "Satisfaction Guaranteed or *your money back*". Just mail it back to us and we refund your money. Just see DressAndTux.com shipping terms for more details.
You can even have our highly trained staff put something even more custom to your tastes. Give us picture and designs and mix and match them together for a truly unique wedding dress. Such as a top from one dress and bottom from another. Send us your wedding dress ideas and we will let you know the details.
Also Look at our website for Dried Plant Decorations.